What are Bollards?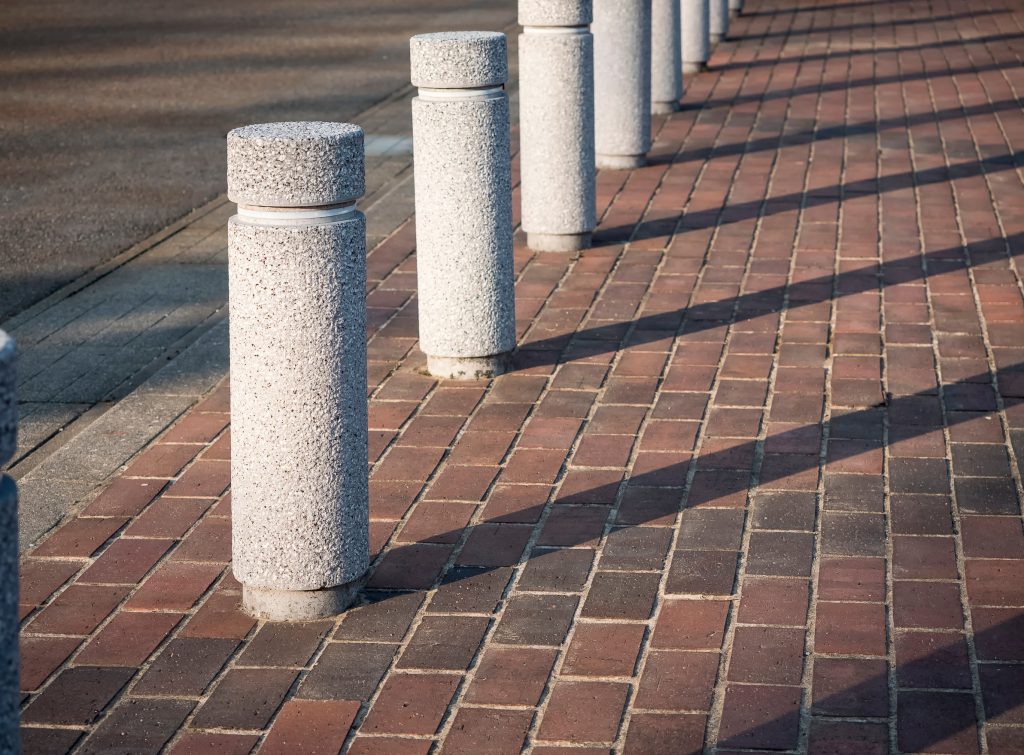 The term bollard may seem unfamiliar, and to most, it is. Bollards are constructional elements that can create a protective and architectural perimeter around landscapes and buildings. They are short posts that can be both decorative and functional to serve as a visual aid to pedestrians and cars to create off-limits barriers. Bollards can be installed by professional pavement services like Absolute Pavement Services based in Eastern NC who are highly professional, skilled, and experienced.
History of Bollards
Bollards have been around for thousands of years, and some of the oldest examples date back to the Roman Empire. They carved posts out of stone and used them in front of buildings to tether horses. Other uses of bollards include tying down ships or boats to docks and ports. The evolution of the bollard has come a long way, and now there are many ways to use them as they continue to serve a purpose.
Usage of Bollards
Bollards have become ever-present in the modern landscape. They are designed to protect buildings, pedestrian zones, guide vehicle traffic, and provide bike parking. Bollards can be decorative or functional pieces that help direct traffic or are in place for safety measures. They serve many functions, and installing them through professional pavement services in Eastern NC can advise you on what style of bollards you need.
Absolute Pavement Services | Pavement Services NC
The Absolute Pavement Services team is highly skilled and experienced. We serve North Carolina, Virginia, and South Carolina regions and offer a wide variety of professional pavement services in Eastern NC. We specialize in small to medium-sized paving projects for commercial and residential clients. For more information on installing bollards or our other services, visit our website or give us a call.